All Play and No Work
Another fresh week and time to see another new hot older male update here for the afternoon. We have another pair of daddios that like to play kinky and you just have to see them play with one another today. They are both very very experienced in bed and it really shows too. So yeah, the title of this update is pretty self explanatory in regards to what's going down in this one. Though the tattooed guy gets to have most of the fun we'd say as he's the one to get it up the ass from the hotoldermale today. Let's sit back and enjoy the sight of these studs fucking kinky all over the place and enjoy their simply amazing scene shall we?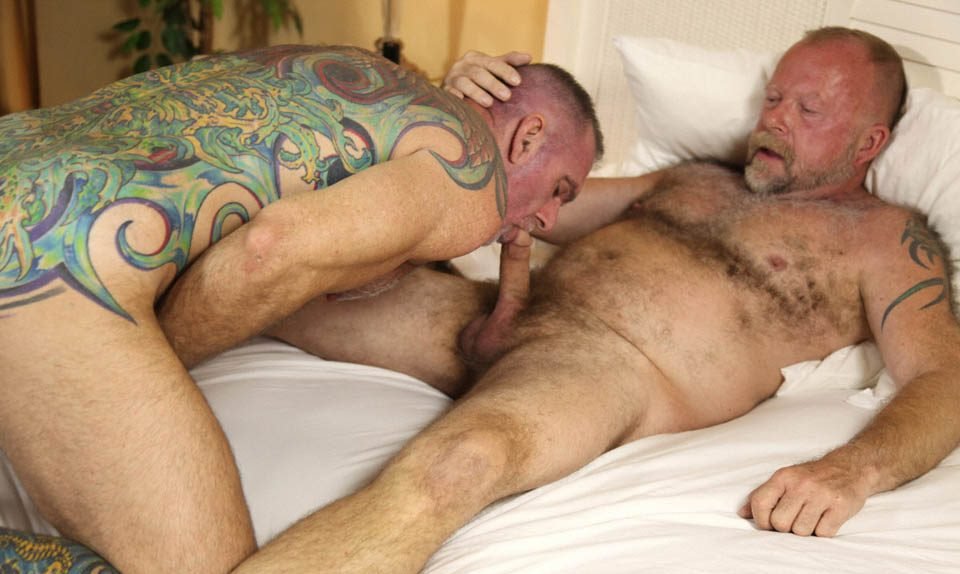 Like we said, they had all the time in the world to get to play with one another and they were pretty happy to get to do it for your viewing pleasure as well. Just take your time to enjoy the sight of the show beginning with some pretty amazing oral action from that tattooed guy, making sure that his fuck buddy's cock is all nice and hard and ready for his ass. After that, you can see him take the time to ride that dick and bounce up and down on it for pretty much the rest of this superb gallery. We'll be leaving you to it to enjoy it in peace, and be sure that there's going to be more all new and all fresh scenes to check out next week as well. See you then!